Season 9
Brian McFadden, Dr. Zoe Williams and Penny Lancaster are some of the celebrities that are hitting the Road Trip this season in search of antiques that will win big at auction. Travelling in vintage cars and accompanied by experts, these celebrities traverse Great Britain looking for the most interesting, unique and valuable treasures.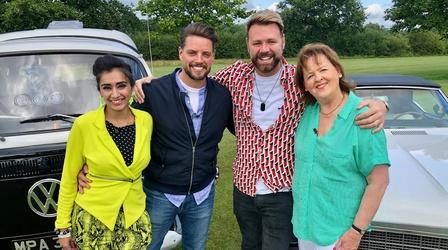 Brian McFadden and Keith Duffy
Old friends Keith Duffy and Brian McFadden stage a battle of the boy bands.
WFYI Passport
This video is currently available with WFYI Passport.